Club shotgun trophy shoot 29 October 2017.
Results:
Point score: 1st, James, 2nd, Christian, 3rd, Kurt
Single rise: 1st, Nick, 2nd, Alex, 3rd, Isaac
Single barrel: 1st, Isaac, 2nd, Simon, 3rd, James
Skeet: 1st, Danny, 2nd, Mark, 3rd Christian
Some photos from the trophy shoot on what was a beautiful day full of shotgun reports and broken clays.
Click the photos for a larger view.
Satherly champ: Thomas.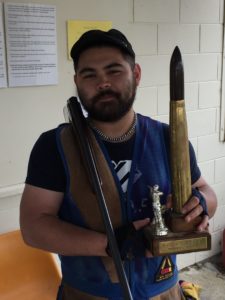 The Satherly shoot requires shooters to qualify during the year at the monthly Sunday shoot.  This is a long term event so well done to Thomas for his commitment.
Alas the pines, we knew them well.
ECAN have completed the harvest of their pine trees from our site.  The club looks quite a bit different now.  The plan is to build a bund parallel to the road and plant trees and/or grasses on it for privacy and wind protection.
200 yard range development.
The range is complete and two bullet catchers have been installed.  Whilst not yet operational the range is looking great.  The bullet catchers are 'snail traps'.  For info Google "snail bullet trap".  The following photos show the front, rear and interior of the traps.  The third photo was taken look up into the deceleration chamber where scuff marks from bullets spinning around the inside can be seen.  The bullets spin in the chamber until they run out of momentum and drop out the bottom harmlessly.  Click the photos to enlarge.
The new 200 yard range floor looking south.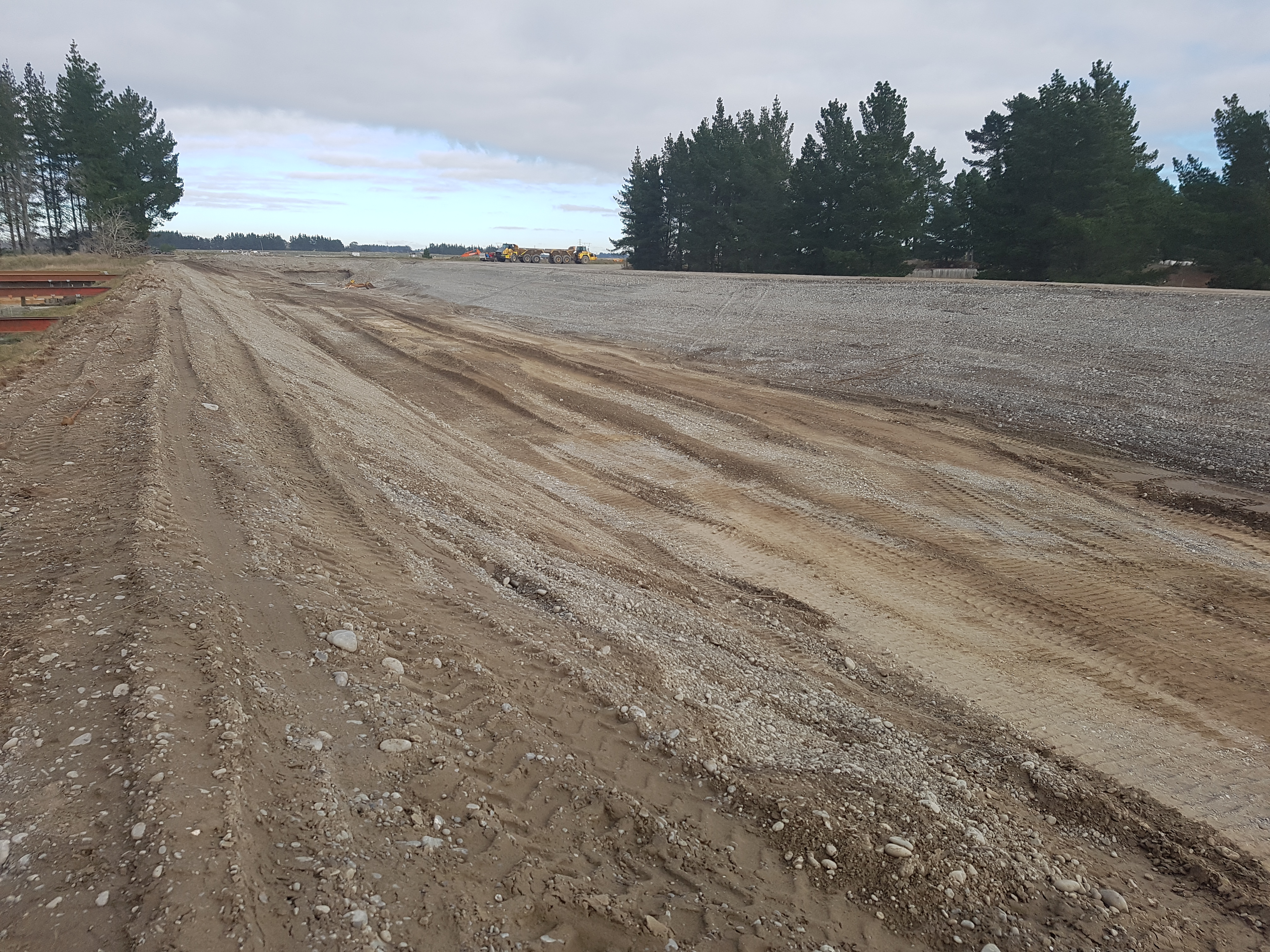 Backstop end with the slab on which will be mounted snail trap bullet catchers.
How do we set the launch height of our clay targets?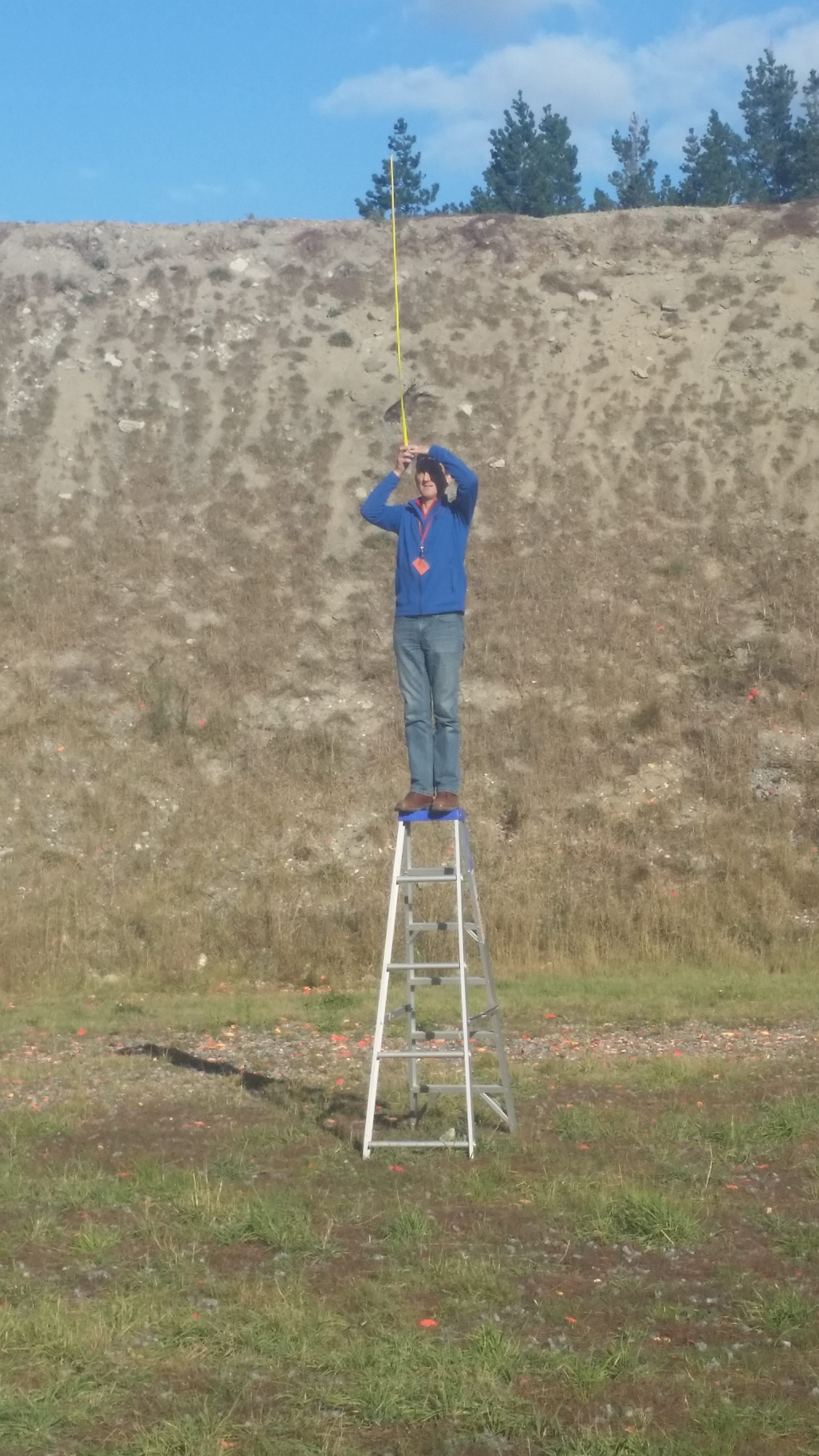 Working bee November 1st.
Great effort on November 1st moving the many hundreds of truck tyres from the tops of the bunds formerly used for pistol shooting.  The club is in the process of disposing of these units and by stacking them along the edge of the road the task is made easier by the party removing them.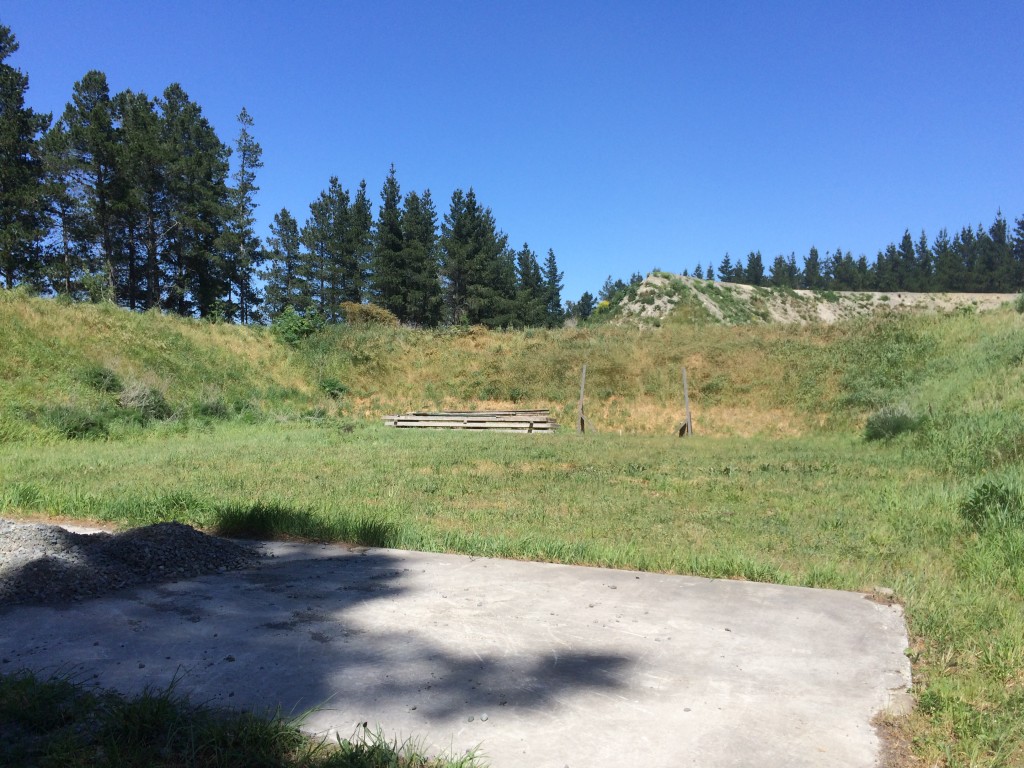 Working bee October 10th.
A good turn out of approximately 20 members and lots done.  Lawns mowed, grass weed whacked, hard fill compacted in the pot holes and at the gate, new catches welded in place n the rifle range barrier signs, club house vacuumed, roof gutters cleaned out and a general clean up.
Below L-R: child labour at work and the weed whacker crew.
Below L-R: Hard fill at the gate and the all important BBQ.
The auto gate is up and running.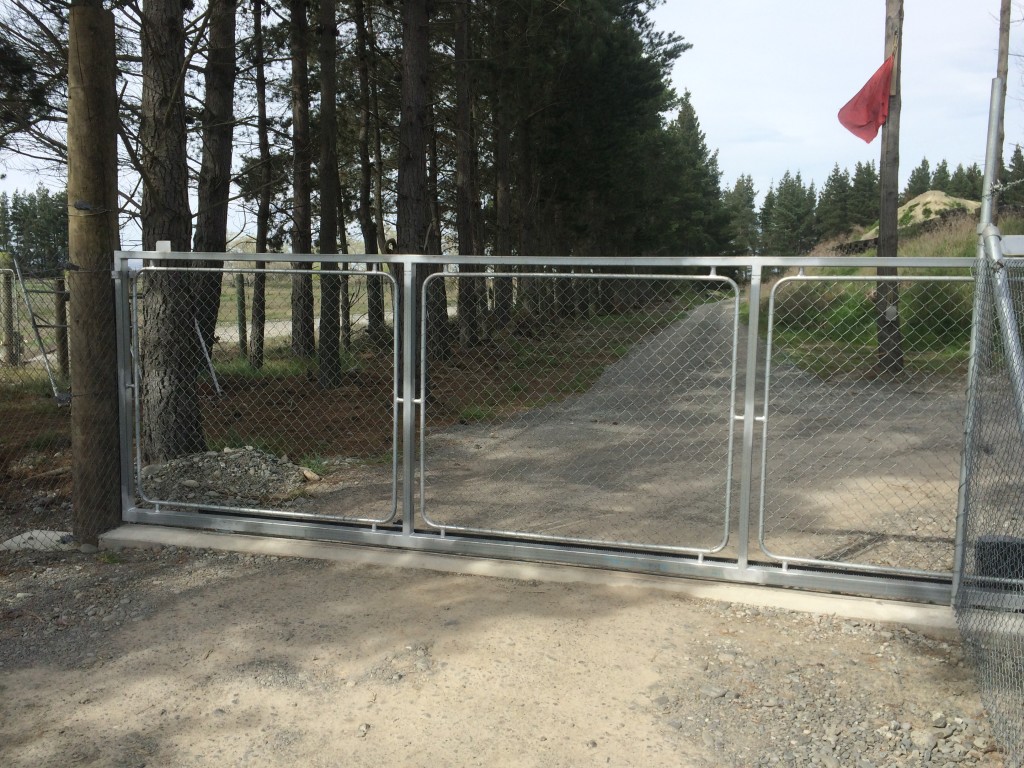 To activate the gate present you electronic 'fob' to the white panel at the top.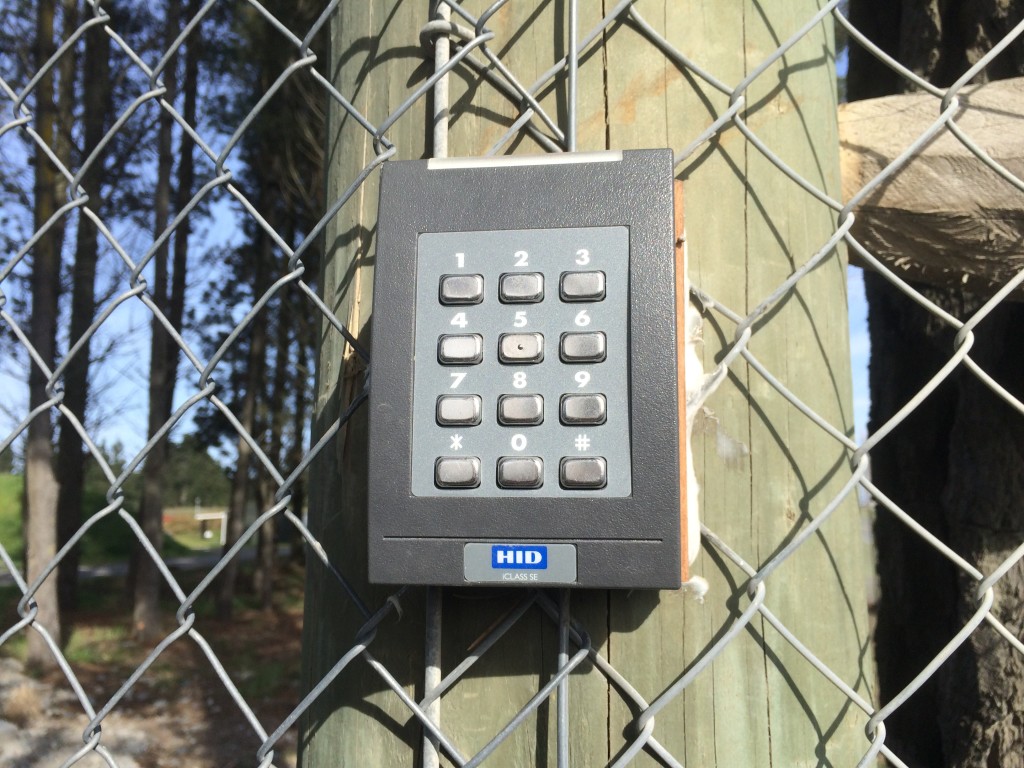 Pattern board and bullet catchers re-faced.
At a recent working bee the long suffering pattern board was re-faced as were the bullet catchers on the range.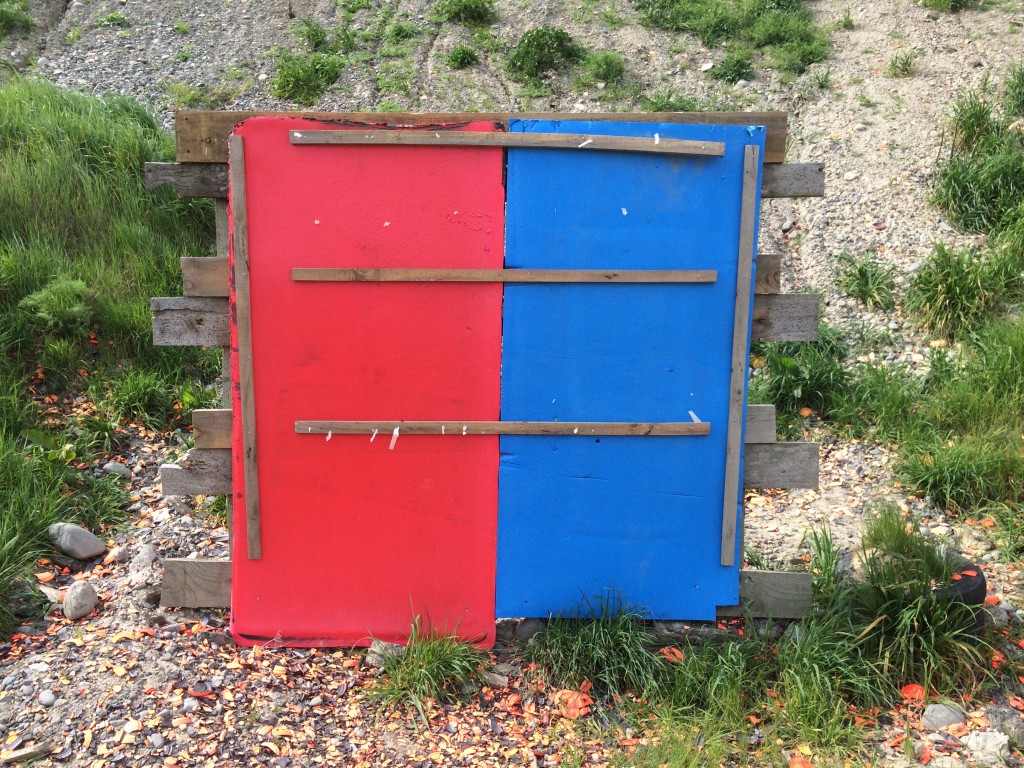 Work has begun on the auto gate.
At the NZHA we support breast feeding.  Breast feeding shovels that is.  Go Reg!